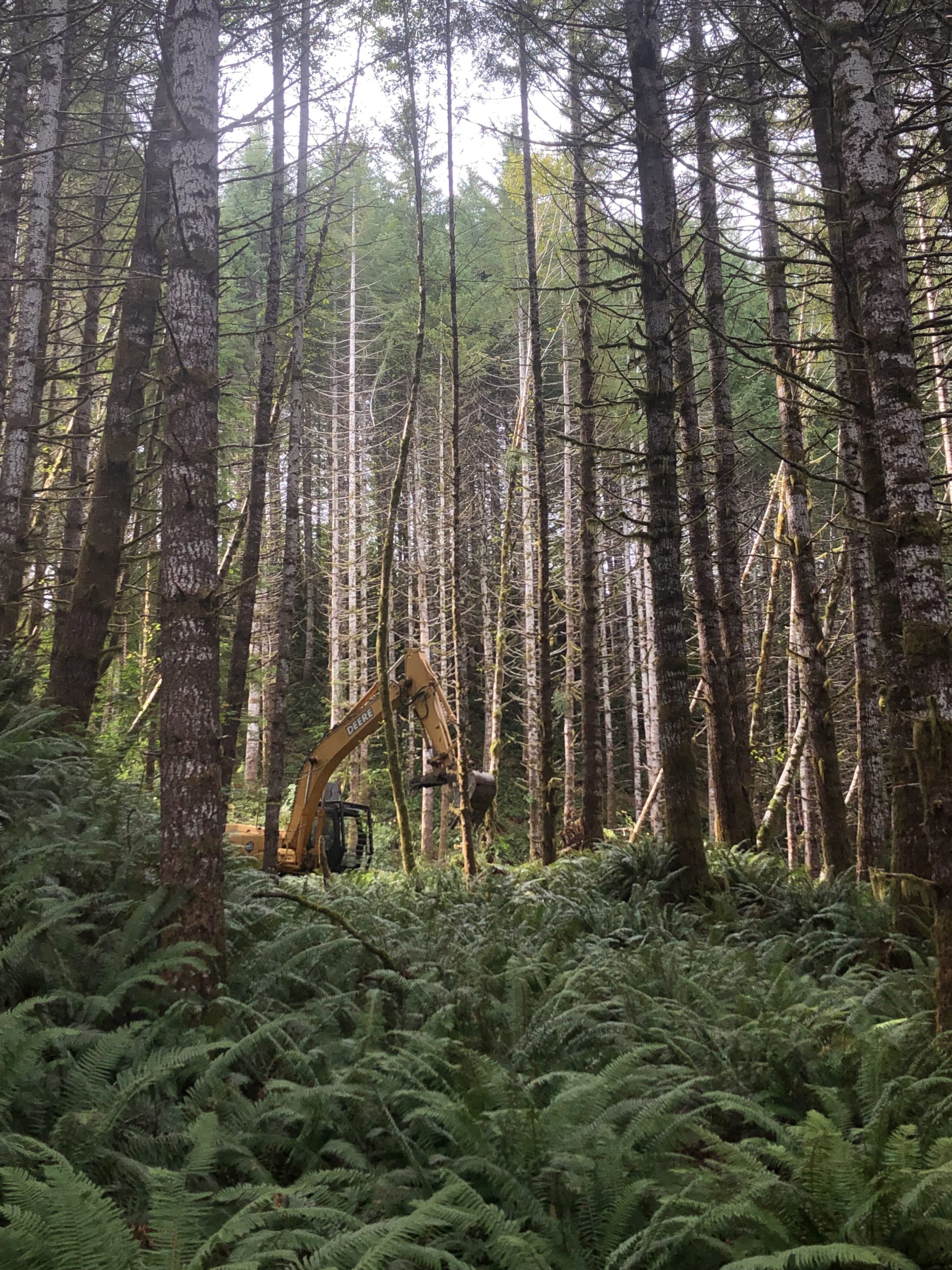 Upper Deadwood Creek LWD Tipping/Felling

The Siuslaw Watershed Council (SWC) is seeking a qualified contractor to cut up to 60 mature trees (DBH between 28-36"), and to tip and stage up to 400 plantation trees with root wads (DBH between 18-24") in the Upper Deadwood Creek sub-basin in the Siuslaw Watershed. Cut and staged trees will be transported via helicopter (under an independent work item and contract that is not associated with this RFP) to streams in the Deadwood Creek sub-basin.
Submittals are due by 5:00 PM on September 20th, 2021.
Site visit to tree tipping and cutting sites will be held on Wednesday, September 15th, 2021.
Upper Deadwood Creek Tree Tipping/Felling RFP
Click Here to Learn About Deadwood Creek Restoration
This is a collaborative project with the United States Forest Service (USFS).