The great weather is finally here...
Like many,  you are probably looking for places to recreate that allow for social distancing. Luckily, getting out in the watershed is the perfect way to do just that! Here are some ideas:
Kayaking/paddling...
Rent a kayak in Florence or in Mapleton or bring your own SUP and head out to the Siuslaw Water Trail. The Siuslaw Water Trail provides over 30-river miles of paddling opportunities in the Siuslaw Estuary along the North Fork and mainstem Siuslaw between Mapleton, Oregon and Florence. Paddle from the head of tide through the beautiful estuarine islands, coastal forests, sand dunes, and historic waterway with thousands of years of local history. You might also try one of the local lakes like Siltcoos, Cleawox, or Mercer Lake!
Water access permits...?
Many Oregonians don't know about a new law which requires a Waterway Access Permit for non-motorized boats 10 feet and longer and includes kayaks, canoes, rafts, stand-up paddle boards, and other inflatables. The permit costs $5 for 7 days and $19 for one year. They can be purchased from the Oregon Department of Fish & Wildlife.
More information about the requirements are also found here at the Oregon State Marine Board.
Beach access & the dunes...
Head out to the beach for a walk or run and you can explore some tide pools or even make a sandcastle. Along with North and South Jetty, you can find county beach access at 4535 Lookout St and Heceta Beach County Park at 88494 1st Ave.
State Park Dune access is open including South Jetty State Park. You can ATV or try some sandboarding! You can find more information on the Oregon State Parks website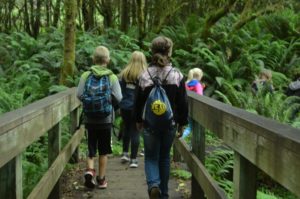 Hiking & camping...
Most county and state parks are open for day use. There is also some limited camping.  It is advised to check the website before planning your outing as openings and closures can change daily. Staffing is very limited and will continue to be limited as they slowly welcome back visitors. Service levels may not be what you are used to, and areas and buildings within the park may be closed, including restrooms. Visitors should plan for service reductions.
Bureau of Land Management info »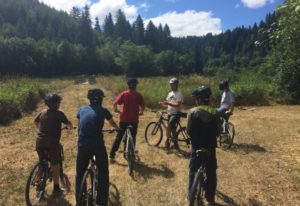 Biking...
The Siuslaw area is home to thousands of miles of roads that can be used for beautiful bike rides, whether you are a beginner or regular biker. There are too many great possibilities to name them all, but one beautiful ride we've been wanting to take is along portions of Old Siuslaw Road, starting at Austa. Please keep in mind that all roads are being shared with cars, and all safety precautions should be taken.
Lane County has biking maps at the following link: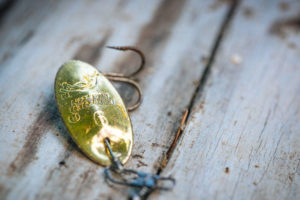 Fishing & birding...
The Siuslaw watershed is home to great fisheries in its rivers, lakes, and the nearshore ocean. Fishing is regulated by Oregon Department of Fish and Wildlife. The Siuslaw News carries ODFW's Regional Fishing Report in their print edition, and the report can also be found at ODFW.
You can bird watch anywhere in the Siuslaw region, including your backyard, wherever it is. While binoculars and other gear are nice to have, you do not need them to get great joy and satisfaction out of observing birds. If you want to start learning more, the Lane County Audubon Society is a great place to start.