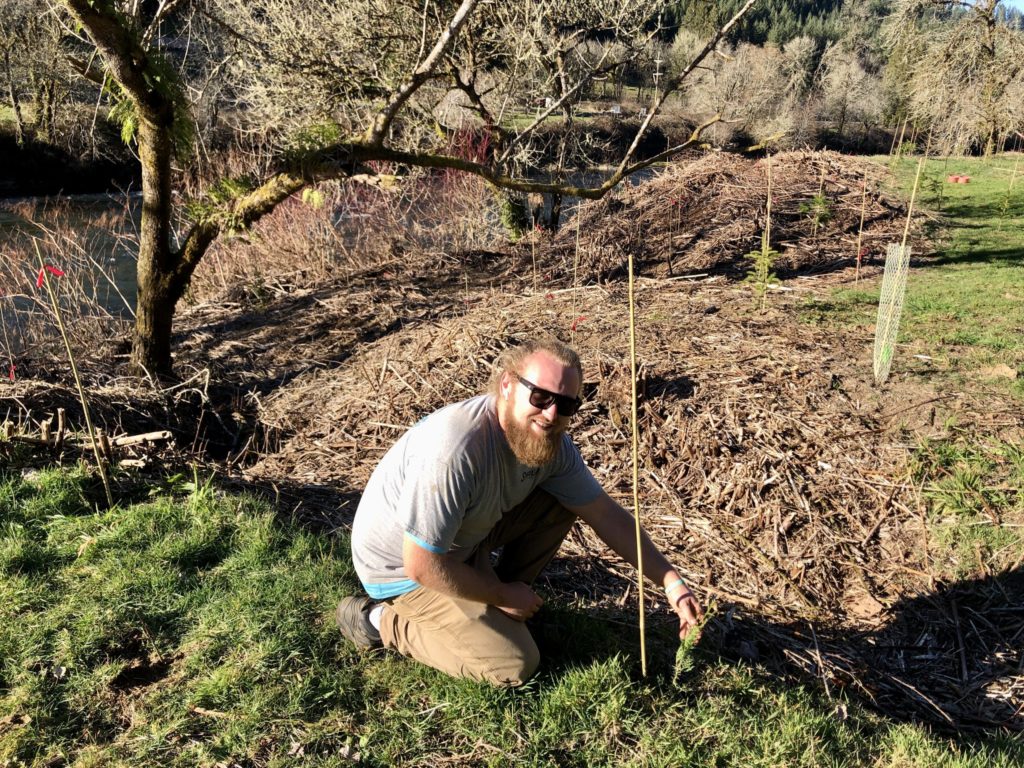 In early February our free Native Plant Distribution program will give away approximately 10,000 native trees and shrubs. Private landowners will use these plants to revegetate and restore riparian and lakeside areas. Some of these program participants will need assistance in planting. We are building a volunteer team to help this native planting effort, on a seasonal and as-available basis. Most of the work will take place in February and March each year.
On February 11th, 10:00 AM to Noon, we will host our inaugural "Planting Party." All necessary tools and safety equipment will be supplied by SWC staff, as well as water and snacks. Please provide your own drinking container and knee/kneeling pads if desired. Driving directions to the site in Deadwood will be provided to registrants.
Volunteers must be willing to sign a release of liability form to participate. For more information, contact Tim at outreach@siuslaw.org or 541-268-3044.