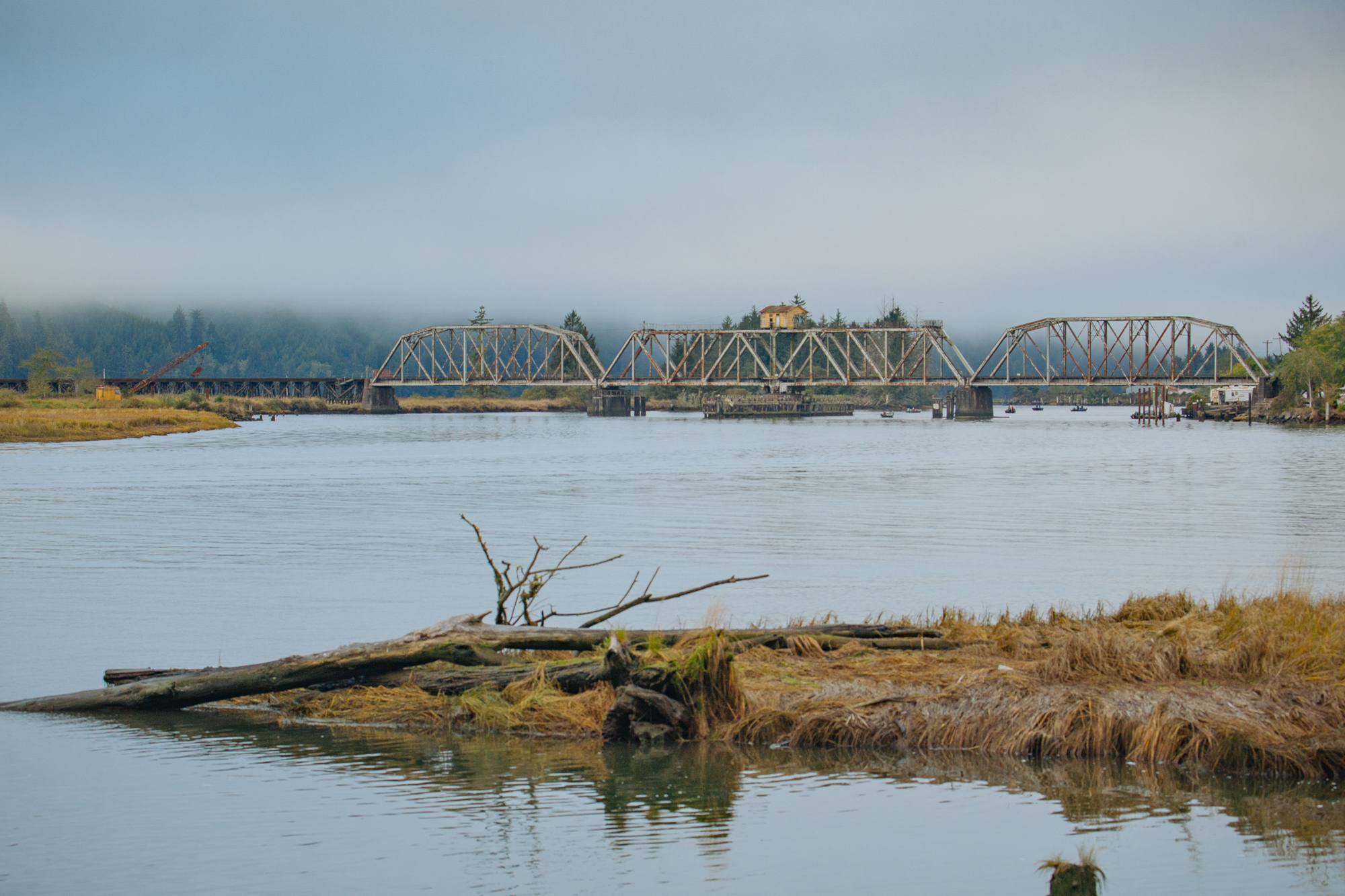 The Siuslaw Watershed Council is a non-profit organization dedicated to the restoration, protection and stewardship of the Siuslaw Watershed. For more than 25 years, since 1997, the Council has worked with a diverse group of landowners, stakeholders, partners, industries and agencies to improve and protect our watershed.
What exactly is a Watershed? A watershed is the area of land where all precipitation drains to a common water body, such as a river or lake. Watersheds are not made only of water, but also of land, and what we do on that land affects our rivers, lakes and streams.
The Siuslaw Watershed Council is not just about land and water, but about our community too. We help landowners fund and carry out conservation and restoration efforts on their land. We form partnerships with industries, government agencies, and organizations to conduct vital research and restoration efforts to improve watershed health including water quality and native fish populations through informed collaborative decision-making processes. We also provide educational opportunities for the community and serve as a valuable informative and referral resource.
Our Council, like many, formed largely to collaborate across jurisdictional lines in standard natural resource management and to bring together disciplines to a consensus-based watershed scale approach to management. A watershed-based approach brings together a multidisciplinary and multijurisdictional partnership to address problems we face together.
Without a watershed-based approach, restoration, conservation, and salmon recovery is nearly impossible. In Oregon, emphasis has been placed on councils to lead voluntary efforts toward salmon recovery under the Oregon Plan for Salmon and Watersheds.