Offering our first online event! Join us online on Tuesday, May 26th at 7:00pm - and meet the Filmmaker after the event!

Presented in Partnership with McKenzie River Trust and the Coast Fork Willamette Watershed Council, we are thrilled to bring this film planned earlier this year to your homes by holding the event virtually! Join us afterward for a live Q&A with the film director, Sarah Koenigsberg! Proceeds from the event will support the Siuslaw and Coast Fork Willamette Watershed Councils.
All attendees will be entered into a raffle and will learn how to make the "Busy Beaver Buzz" drink to enjoy during the film. We encourage you to purchase a take-out dinner from your favorite local restaurant for dinner and a movie night!
Space is limited to 200 ticket holders - so we encourage you to get your ticket now!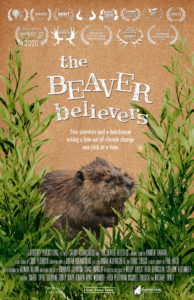 About the Film:
Sometimes the best solutions to the biggest problems can be found in the most unexpected places. Meet the beaver believers: five scientists and a sassy, spicy hairdresser, tackling climate change, one stick at a time.
The Beaver Believers is the urgent yet whimsical story of an unlikely cadre of activists who share a common vision: restoring the North American Beaver, that most industrious, ingenious, bucktoothed engineer, to the watersheds of the arid West. The Beaver Believers encourage us to embrace a new paradigm for managing our western lands, one that seeks to partner with the natural world rather than overpower it. As a keystone species, beaver enrich their ecosystems, creating the complexity and resiliency our watersheds need to absorb the impacts of climate change. Beavers can show us the way and even do much of the work for us, if only we can find the humility to trust in the restorative power of nature and our own ability to play a positive role within it. Shot in 8 western US states, Mexico, and Canada, through desert drought, raging wild fires, spring floods, and wetland tranquility, this film will change the way you think about climate change and inspire you to step up confront the challenges we face.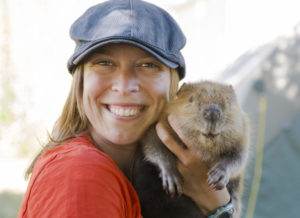 About the Director:
Sarah Koenigsberg, director of Tensegrity Productions in Walla Walla, WA, is a filmmaker, photographer, and educator whose work focuses on stories of art, environment, and community in the American West. Her films and teaching cross disciplines, illuminating the power of storytelling as a medium through which to explore complex science and policy issues.
Thank you to McKenzie River Trust for making this event possible.
Can't make the event but really want to support the work we do?